BOWMEN OF MINCHINHAMPTON LTD.
The Bowmen (and women!) of Minchinhampton are a small and friendly target archery club who are based in Eastington at the Community Centre.
The club has been in existence for over 35 years and is still going strong. Our members participate primarily in local and regional tournaments, and we organise an annual tournament which attracts competitors from many other clubs. Although several of our members shoot at county level, our aim as a club is also to promote archery in the local area and beyond. Consequently, we run two beginner's courses each year, generally in March and September. Please explore this website for more information on the Bowmen of Minchinhampton.
Recent visit from Matt Neeve ( Invicta Game, Team Gold Medalist ) his daughter and Johnny.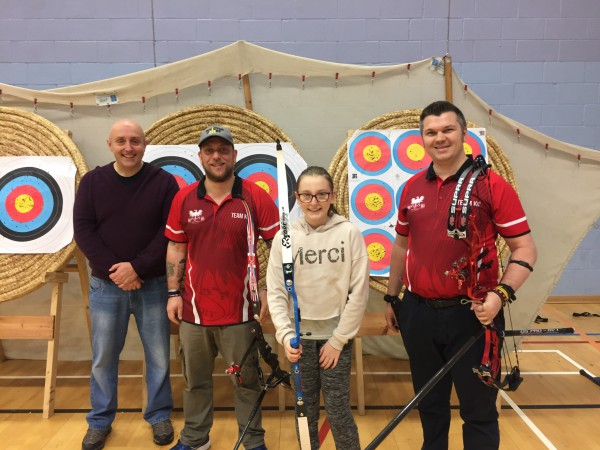 Ash Morgan and Songi Woo have developed a wonderful resource for Recurve Archers below is a link to their Archery Academy Website
https://www.onlinearcheryacademy.com